Written by
Patrick Meyer

Reading time
8 min
read
Introduction to Rugby Betting
Rugby union is the national sport of South Africa. The 1995 World Cup win of the Bokke over the All Blacks is among the most cherished moments in South African sport. The Currie Cup, the URC, Tri-nations, the World Cup – the list of rugby competitions followed in South Africa is quite long indeed.
If you are looking for a crash course into the basics of rugby betting, congratulations – you are in the right place! Here, you will find everything you need to get up to speed in rugby betting in South Africa. We explain the different types of rugby bets, the legal status of rugby betting, the top rugby betting sites, and more!
Understanding the Basics of Rugby Betting
Rugby betting is a form of sports betting. You place money on a specific outcome in a match or tournament. If your prediction is accurate, you win some money. You can place rugby bets at individual bookmakers, betting shops, or online websites.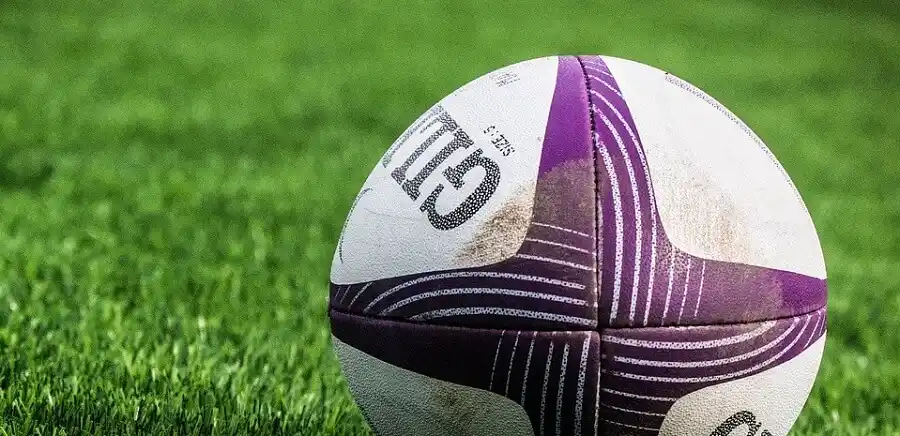 Key Rugby Betting Terminology
The world of sports betting has its own language and specific terms. Here are some of the key terms to know if you want to place bets on rugby:
Bookmakers: These are places or individuals that accept rugby bets from customers. They analyse each upcoming rugby match and set the odds according to who they think will win.
Odds: These are special numbers set by the bookmaker for each bet. They tell you how much money you will receive if you win the bet.
Stake: This is the amount of money you place on a rugby bet.
Betting Market: These are the different types of bets you can place on a rugby match. A market focuses on a specific outcome, like points scored, match results, etc.
Types of Rugby Bets
Rugby Union is a dynamic sport with bone-crunching tackles, precise passes, powerful scrums, and fierce rucks. You can make many different types of bets in a rugby union match.
Some bets focus on who will win the match or lead at a specific point in the match. Match results and Halftime results are examples of such bets.
You can also place different types of bets on the tries and points scored in a match. Total points, First Try, and Winning Margin are good examples.
Finally, you can also place bets on the result of a tournament or league. For example, try predicting the winner of the Currie Cup or the Rugby Union World Cup.
The Rise of Online Betting Sites
Online betting sites are a recent phenomenon, like online shopping and live streaming. They arose with the evolution of the internet. These days, hundreds of online sportsbooks and casino sites are in the market. They offer live and pre-match betting on all major rugby competitions in South Africa.
Betting platforms arose online in the late 1990s and early 2000s. In the beginning, they were basic websites. You needed a desktop PC to connect to these sites. All that has changed with the rise of mobile phones. These days, you can place bets directly on mobile with the best sports betting sites in South Africa.
Advantages of Online Rugby Betting
Online rugby betting is growing with each passing year. Millions of sports bettors prefer betting online over going to a local bookie or betting shop these days. Here is why:
Convenience: With a smartphone, you can bet from anywhere, your home, the office, or even during your daily commute.
Safety: You can bet from the comfort and safety of your home. No need to worry about catching a virus or getting involved in an accident or crime.
Availability: Betting sites are open 24x7, unlike shops and bookies which have to close at sundown.
Options: Online sites offer a wide range of sports, leagues, tournaments, and betting markets from around the globe.
Quick Payment: As soon as you win a bet, the money is automatically credited to your account.
Better odds and bonuses: Online is a highly competitive market. Sites often compete to offer more bang for your buck with special bonuses and better odds.
Legal and Regulatory Landscape
The National Gambling Act (2004)(PDF) is the main law on the subject of gambling and sports betting in South Africa. At present, all forms of sports betting are legal in the country. There are hundreds of legal betting shops in South Africa that accept rugby bets.
Online betting is also legalised in South Africa. Betting websites have to obtain licensing from an approved regulatory body. The nine provinces in the country have their own separate gambling and racing boards. A website or app licensed by any of these boards is considered legal in South Africa.
Still, plenty of betting websites based outside South Africa accept players from the country. Technically, these are all illegal sites. Under strict interpretation of the law, South African residents can be punished for using such sites. In reality, the government tends to focus on the operators.
Responsible Gambling Initiatives
Gambling is a highly addictive activity. If it is allowed to go out of control, it will cause financial losses and other grave issues. Responsible gambling is a policy of the government and the betting industry. Its main aim is to protect people from the harmful effects of gambling.
The South African Responsible Gambling Foundation provides free 24x7 counselling and support. Sports betting sites also provide tools like self-exclusion and betting limits. These can help keep your gambling habits under control.
Popular Rugby Betting Markets
Rugby union betting markets can be broadly divided into two categories – pre-match and in-play betting.
Pre-match Betting Markets
You have to place pre-match bets before the start of a rugby match. Bookmakers often start accepting these bets a few days before the match. For major cup tournaments and leagues, you can place your pre-match bets months in advance.
Match Result: Try to predict the winner in a match.
Try Scorer: You can bet on a player for the first try or any try in the match. You can also bet on a player to become the top try scorer in a match/tournament.
Handicap Bet: The sportsbook will assign a point handicap to one team if the match is highly uneven. The Bokke playing Namibia or The USA is a good example. Handicaps can be either plus (+) or minus (-).
A strong team like the Bokke will get a – handicap, like -12.5 for example, against Namibia. If you take this bet, the Bokke will have -12.5 taken from their final score. If the final score was 32 – 7, the handicapped score would be 19.5 – 7. You will win this bet.
However, if the Bokke only scores 18 -7, you will be in trouble. The final score after the handicap will be 5.5 – 7, which is a hypothetical loss for the Bokke. You will lose that bet.
Likewise, bookies may also give a + handicap to weaker teams like Namibia. If you back the Bokke is such a bet, that they will have to beat Namibia by more points than the handicap. If put money on Namibia, all they need to do is lose by fewer points than the handicap. You also win the bet if Namibia wins against the Bokke.
Player Performance: bet on individual stats like carries, number of tackles, etc.
In-play Betting Markets
These are more exciting and dynamic betting markets that are open during a live match. You can bet on developing plays in the match. You can try to predict which team will score next, or how those points will be scored. Other markets include the final score, total points in a half, and time of the next try.
With in-play bets, you need to pay attention to the match as it unfolds. Watch the action live, and listen to the expert commentary for insights. Ideally, you should also have a good knowledge of your team, the opposition, and their preferred tactics in each game situation.
Top Rugby Betting Sites in South Africa
There are over 30 officially licensed online sports betting sites in South Africa. They include both local brands and big international gambling corporations. The following are the top two betting sites in South Africa for rugby union:
Betway
The international betting brand arrived in South Africa in 2018. Licensed by the Western Cape GRB, Betway offers the finest online rugby betting experience. It has an excellent user interface and a wide range of features including live streaming. You can find all leading rugby betting markets and competitions at Betway.

The mobile app is excellent and Betway is also famous for its secure payments. The site offers an R1000 sign-up bonus to new customers. Other bonuses include risk-free bets on the Bokkes in international cups. Betway also has some of the best rugby betting odds for the Rugby Union World Cup, Super Rugby, and other top events.
World Sports Betting
WSB is one of the oldest licensed sports betting sites in South Africa. The homegrown brand is licensed by the Gauteng Gambling Board. Although it is not as polished as Betway, the WSB website still gets the job done. You get all major rugby markets, along with other popular sports like soccer and cricket.
South African horse racing is a speciality of this website. While there are fewer payment methods, WSB still has all the local favourites like SiD, Instant EFT, credit cards, and e-wallets. The mobile site is quite good and you get all the goodies like live streaming. WSB's welcome bonus is an amazing R15,000 on sign-up.
For more top rugby betting sites in South Africa, check our curated list.
Understanding Rugby Betting Odds
Betting in rugby uses one of three main odds formats – fractional, decimal, and moneyline. They all look different but do the same job of telling you how much you can win from a successful bet.
Decimal Odds
Examples of decimal odds are 1.20, 3.50, and 1.75. This format is popular in South Africa, Europe, Australia, and Canada. If you wager R1 on a bet with 3.50 odds, the payout is R3.50, including your stake of R1. To know the payout, multiply the decimal odds with your stake.
Fractional Odds
Examples of fractional odds are 3/2, 5/2, and 11/4. This format is popular in the UK and Ireland. In fractional odds, the number on the left is your profit. The number on the right is what you have to stake to get that profit. If the odds are 3/2, it means that you will get R3 profit if you bet R2.
Moneyline Odds
Examples of moneyline odds are +200, +400, and -150. They can be positive or negative. This format is used in the USA. The system is easy to understand. If the odds say +200, your profit on an R100 bet is R200. If the odds are negative, like -150, it means that you have to bet R150 to get a profit of R100.
Evaluating Odds and Making Informed Bets
Many factors can affect the outcome of a rugby match. To reduce the risk of loss, you have to learn as much as possible about the participating teams, strategies, and star players. Here are some factors to consider when evaluating rugby odds:
The recent form and performances of both teams, including win-loss records, and match results.
The availability of key players, and any major absences due to injuries or other reasons.
Relative strengths of each team, their starting lineups, playing styles, and past matchups.
Home turf advantage of the host side.
Pitch and weather conditions.
Type of event, whether a league match, knockout stage, or cup final.
Future Trends in Rugby Betting
The landscape of rugby betting in South Africa (and the rest of the world is evolving rapidly. Thanks to faster internet, live streaming of matches is now a mainstay at most betting platforms. Barely a decade ago, this feature was unheard of in online betting.
The future belongs to innovative features like virtual reality and augmented reality. They will change the way we view matches and place live bets in the next 5-10 years.
In the payments arena, we already see massive improvements. E-wallets and cryptocurrencies promise cash outs within seconds to your bank.
A hotly anticipated event in South Africa is the launch of the SuperSportBet platform. It is a collaboration between the entertainment giant MultiChoice and KingMakers, a South African betting firm. The platform will launch with a dedicated payments service for bettors, called Moment.
FAQs about Rugby Betting Sites in South Africa
Is online rugby betting legal in South Africa?
Yes, online rugby betting is legal in South Africa under the National Gambling Act. Over 30 websites offer licensed rugby sports betting in the country.
How do I choose the best betting site for rugby?
Ensure that you are playing at a fully licensed South African betting site. This will protect you from most scams and fraud sites. Virtually all top betting sites offer rugby betting markets in South Africa
See if a site offers your preferred payment method. Ultimately, you have to compare different sites to pick the best option for your needs. Look at features like bonuses, payment speed, and value odds.
What are the advantages of in-play rugby betting?
In-play rugby betting enhances the thrill of watching a live match to the next level. You get many different betting markets, including both high and low-risk bets. And the besHow can I stay in control of my rugby betting activities?t part is that you don't have to wait too long to find out the result and get paid!
How can I stay in control of my rugby betting activities?
All licensed betting sites have a page dedicated to responsible gambling. Use tools like deposit limits, reality checks, and self-exclusion to keep your betting activities under control. If you think that you having problems, take the self-evaluation quiz to find some answers. For free counselling, contact organisations like the South African Responsible Gambling Foundation.
Are there any strategies for consistent rugby betting success?
There is no guarantee of success with any single strategy in sports betting. But you can reduce the risk of losses with a carefully planned and highly disciplined approach. Avoid placing blind bets. Always do in-depth research on the teams, stats, and other relevant factors.
Focus on specific leagues and teams to gain a deeper knowledge of trends and nuances. Establish and maintain a strict policy of bankroll management – avoid emotional bets and always know when to quit on a losing streak. Use multiple betting sites/bookmakers and be on the lookout for value odds.
Have You Found What You're Looking for?
Your feedback is paramount!